Seeking a fulfilling and balanced career
without sacrificing top-performance?
Zaradigm helps aspiring and established leaders achieve enduring balance and satisfaction.
We offer career coaching and leadership development. With these tools you can cultivate communication, presence, and confidence. No matter what career stage you're in, a coach partners with you to create unbiased clarity.
With the right resources and support, it's possible for leaders to make consistent progress towards their goals. Boundaries and stability – at work and in life – naturally emerge when you're equipped with the right tools.
Breakthroughs you didn't think were possible are within reach.
A Fortune 500  company did a study on the ROI of Executive Coaching and found:
77% of respondents stated coaching significantly impacted at least one business measures
Overall productivity, employee satisfaction, engagement and quality improved
Overall, Executive Coaching produced a 788% ROI
The Harvard Business Review showed in an article that three stock portfolios comprised exclusively of companies that invest in employee development outperformed the S&P 500 by 17-35%.
The International Coach Federation (ICF) reports that "leaders who participated in coaching saw a 50% to 70% increase in work performance, time management, and team effectiveness."
Other studies support these metrics further:
6X average ROI on the cost of executive and career coaching
73% improved relationships
72% improved communication skills
67% improved their work/life balance
53% improved executive productivity  
70% enhanced direct report/supervisor relationships
67% improved teamwork and 63% working relationships with peers
Too often, exceptional performance comes at the cost of your sanity.
That said, trying to find balance and fulfillment in your work as a leader is like traveling in endless circles – and it's exhausting. No matter how hard you work to support your team, you can't help feeling that you're letting them down. At this point, you sense your efforts are under-appreciated, and doubt starts to creep in. The cycle repeats.
Without a roadmap for reaching your goals, career satisfaction remains elusive.
When your confidence is lacking, fears of exposure and failure grow. When that happens, it's easy to feel isolated when so many others depend on you.
Imagine being truly at ease – while having a breakthrough in your career as a leader.
As you commit to your own development, every aspect of your work would become joyful and meaningful, opening new avenues for excellence. Your team could count on you to guide them with confidence and decisiveness. With your inner critic tamed, self-judgement and the need for perfection would disappear.
A crystal clear vision enables you to pursue meaningful work, make a difference in the world, and maximize your potential.
Without insecurity and the risk of burnout holding you back, how much more could you achieve?
Zaradigm can help you become a powerful leader, create the career you're longing for, and find the balance you're missing.
No matter the challenges you're currently facing, our services are here to help you succeed.
By investing in coaching, you're making a commitment to your future. Instead of going with the current, you're taking charge and steering a course to your goals. Working with a coach has been proven to significantly decrease the time needed to reach your goals.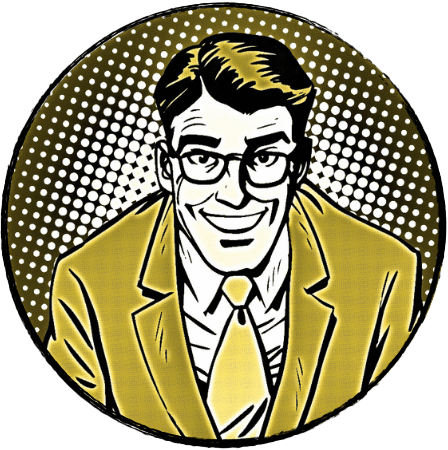 Talent & Leadership Development
Ready for a Career Change?

Take a look at our Career Change Program or book a call to explore.
"I started Zaradigm after many years as a female immigrant in a male-dominated industry. Throughout my career, I've faced plenty of adversity. I've also experienced first-hand the impact that leadership has on organizations.
Exceptional leadership builds trust, motivates, and increases collaboration. Poor leadership fractures teams and destroys ambition. In both cases, communication is the difference between success and failure.
Coaching has been a powerful tool that I've used consistently in my own career. Thanks to some amazing coaches, I was able to navigate periods of challenge with ease.
Coaching has increased my awareness and transformed the way I approach my work.
Zaradigm's mission is to positively impact work by transforming leaders and those who aspire to lead. In this way, we can increase fulfillment both in and out of the workplace.
Coaching is our tool of choice for sparking this transformation."
Use these free, interactive tools to reach your goals
Discover your own path to growth at work.
Find your path to lasting satisfaction with the Career Wheel guide.
Put an end to doubt and insecurity with the Inner Critic
framework.
Locate your center – and learn to stay there – with the Creating Balance blueprint.
We just started coaching a few weeks ago. So far, I have made progress after every session and see the value. I am having high expectations and had been skeptical but now I am all in and look forward to each call. Working with Corinna has helped me to finally move the needle in the right direction.
I contacted Corinna when I was promoted to a new leadership role and needed to do well from the first day with my new responsibilities and direct reports. Corinna helped me to gain confidence. She helped me many times since our first call to process difficult decisions, to get clarity in key areas that were hindering me. Her coaching and the process and tools she uses are so well organized and play together to help me reach my goals. I highly recommend Corinna.
I had the pleasure to work with Corinna a few years ago. She has always been an inspiration. Till now I'm regularly seeking for her advice on various issues that I'm facing in my career. Corinna is very smart, honest and creative and every conversation with her is highly valuable and simply a pleasure. I can highly recommend to contact her and promise that things will only go upwards for you.
Corinna has exceeded all my expectations thus far. I have identified and gained so much confidence in my skills and abilities through sessions with her. She has some incredible insight and resources to back up the tools she uses during the meeting. Even though I haven't landed my dream job yet, I am confident I am heading in the right direction. I wouldn't have been able to say that two months ago. Also, her resume and cover letter writing skills have been super valuable. Her coaching sessions are worth every penny and more.
When I contacted Corinna a few years ago, I was stuck in an unpleasant career and frightened I may have no way out. As we worked together, she helped me discover my strength - and even more importantly - what I wanted for myself. It was an intense process but did not take very long once I knew what I wanted. She helped me through the career transition as well and her advice was gold! I have landed my dream job eight months ago. I love what I do and occasionally reach out to Corinna to work on other goals as my career evolves.
Corinna is an amazing coach. I was going through a major career transition when I started working with her. Her wisdom and guidance has helped me to dig deep and understand my strengths, where I want to go next in my career, and how to proceed to identify and achieve my goals. She is extremely knowledgeable and has a wide variety of tools to share in support of the career transition process. I am so thankful for and highly recommend Corinna!
We contracted Corinna in 2019 to coach first-time managers in our organization as part of our Talent Development program. Her coaching was well received from all sides. We look forward to working with her again.
I had a great experience. She was very professional and responded right away to any questions or concerns I had. She helped me achieve my goals.
Our European company is new to the North American Market and we are looking for investors. Corinna went above and beyond with our Company's Investors Pitch Deck. She helped us identify the important information we needed to make it a successful deck to present to investors. She is professional, experienced and offered great ideas for the presentation. We are confident with our Company's fast growth and amazing presentation will land some investors in the very near future. Corinna was a great asset.
Corinna is a true professional with incredible passion for her work. Her strong leadership skills and knowledge of her industry is impressive. What I appreciate and admire most of Corrina is she is a woman of action and results with a strong moral and ethical code.
In working w/Corinna, you get a fresh perspective in dealing with what's going on w/you. You find out how well your wheel of life is rolling... or, if it is even rolling at all! She brings forward the opportunity to navigate through life's happenings, to get to the heart of specific matters that may be hindering you from your greatly desired progress and success! It's awesome working w/her! I have, and I will recommend her to others! Thnx Corinna!
What can COACHING do for you?
Schedule a completely free, 1-hour consultation to explore